The agreement allows citizens of both countries who hold a valid diplomatic, official, or ordinary passport to enter, exit, and transit between the countries for up to 90 days without needing to first obtain a visa.
Signalling a brighter future for Caribbean and African diplomatic relations, and creating opportunities for greater collaboration between the two nations and their people, the agreement also stands as evidence of the Federation's expanding global presence.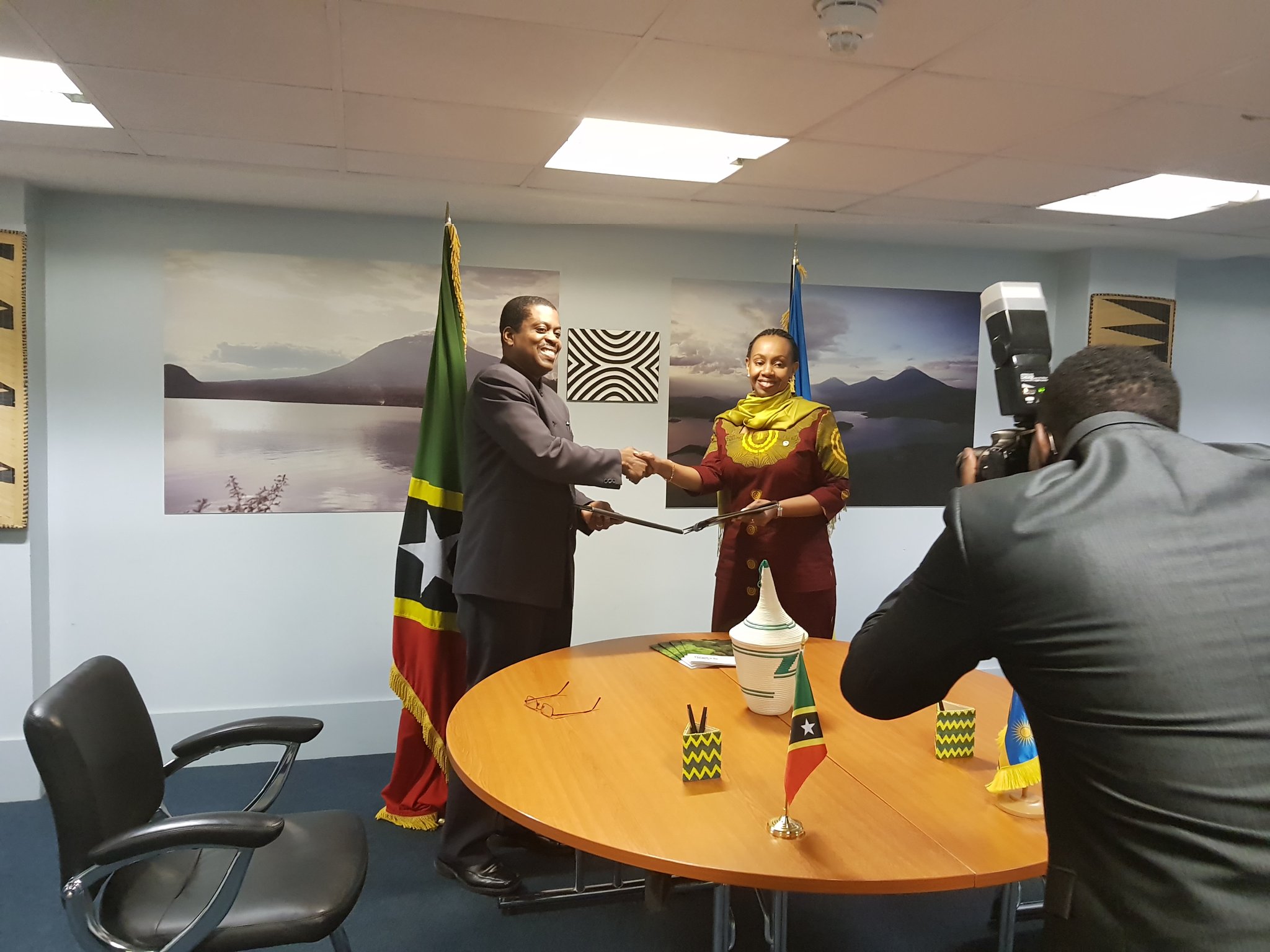 St Kitts and Nevis is committed to creating lasting global relationships, with a view to benefiting its citizens and its partners. Shortly after the historic signing, the Government of St Kitts and Nevis released a statement concluding that the signing was "in keeping with [Foreign Minister Mark Brantley's] belief that Africa remains an untapped resource for south-south co-operation, and that St Kitts and Nevis [is] willing to be that bridge to narrow the divide."
visa-free access to over 150 countries, including the Schengen Area
Those looking for a second citizenship in the Federation can stand to benefit from visa-free access to over 150 countries, including jurisdictions in the Schengen Area and flourishing business centres in Asia.  And, while travel away from St Kitts and Nevis might entice some, travel to these twin islands will fascinate many more.
Both St Kitts and Nevis offer spectacular beaches, lush nature, and a thriving tourist industry. The Federation is also the only country in the Organisation of Eastern Caribbean States to boast a predicted 5 percent economic growth for 2018.
The twin-island nation has long been considered the oldest and most trusted option for economic citizenship, as well as an industry leader. With a strong international presence and a prosperous economy, as well as innovative initiatives such as the recently-introduced Sustainable Growth Fund, which succeeds the highly successful Hurricane Relief Fund, it isn't hard to see why.
Learn more here about how you can benefit from second citizenship in St Kitts and Nevis.